Anime conventions offer an ideal opportunity to connect with fellow enthusiasts who share your enthusiasm. Although these events may seem intimidating for shy or socially awkward individuals, it's actually quite straightforward to make friends at an anime convention.
Connecting with people at anime conventions can be done through cosplay. There are also plenty of people wearing T-shirts and button pins that show their enthusiasm for the series.
Cosplay
An anime convention is the ideal place to connect with others who share your enthusiasm for anime. They host events, concerts, dances and contests that focus solely on this beloved genre of art. You can cosplay, attend these activities or simply hang out at the convention while shopping for all things related to the beloved Japanese franchise!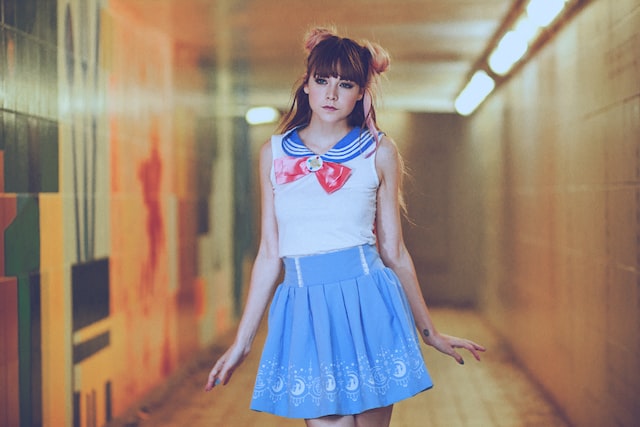 Many anime conventions feature panels hosted by members of the anime community. You can find a list of these panels on either the convention website or social media pages, as well as forums, Reddit, and Facebook groups.
At anime conventions, you can also try to meet people face-to-face by joining organized meetups. This is an excellent opportunity to network with new people who share similar interests and might be willing to chat with you.
Artists have the option to sell their artwork at conventions as well. However, it's essential that you be selective with what types of works you offer for sale – some artists may find success selling works depicting anime characters and acrylic stand rather than original pieces.
Furthermore, it's essential to be courteous and thoughtful when engaging other artists at conventions. Avoid speaking in a loud voice or making it hard for them to see your products; doing so could potentially take away sales from them and hurt your own business.
If you want to participate in the main event stage, you can register for the contest online. Registration opens one month to two weeks prior to the convention and upon registration you will be assigned a judging time block that must be assigned no later than one week before the convention by email.
Panels
Panels are informal discussions centered around anime, manga or Japanese pop culture topics. These can range from shows, series, movies or voice actors to fanfiction and video games.
Most anime conventions also host cosplay events, where fans dress up as their favorite characters from a show. This is an integral part of the convention experience and serves as an excellent opportunity to make friends with people who share your interests.
If you plan to host a panel at an anime convention, there are several steps you should take to guarantee its success. First and foremost, select your panelists carefully.
Panelists who excel in this area must be able to entertain and inform their audience at once. This requires them to speak about their topic in an approachable yet informative way, leaving room for questions from the audience.
Panels offer an opportunity to connect with others who share your interests. However, if you're shy or anxious, it can be challenging to muster the courage to start conversing with strangers.
But it's essential to remember that you can still have an enjoyable experience at an anime convention even if you don't speak to anyone else. The best way to do this is by bringing along some friends who appreciate anime and cosplay as well.
When curating your panel, it's essential to make sure it is age appropriate. If the topic being discussed is inappropriate for teens, then don't submit the panel for discussion.
Main Event Stage
Anime conventions are a beloved way for fans of Japanese animation to come together and celebrate their favorite stories, characters, and games. Usually multi-day events, attendees can attend panels, workshops, and other activities related to anime and related pop culture.
Cosplay conventions offer cosplayers a chance to show off their costumes and connect with other enthusiasts of this unique subculture. Many conventions also have dealer rooms where fans can purchase anime merchandise from small shops to major companies alike.
Are you thinking about making acrylic pins for an anime convention? Before beginning the process, there are a few things to consider. First and foremost, create a design based on one character from an anime or manga series.
You can use images or photos of characters you're passionate about, or create your own designs from scratch. The key is being creative with your designs and making sure they fit within the convention theme.
Another thing to keep in mind is that your pins don't necessarily need to be inspired by an anime character. They could also be drawn inspiration from movies or video games.
At an anime convention, the main event stage serves as the focal point for fans to witness live performances and other special events. Here, fans can expect to see famous voice actors and musicians perform.
The main event stage is also host to contests and improvised events, where attendees can showcase their costumes in short skits. These performances are always entertaining to watch and often contain lots of silliness.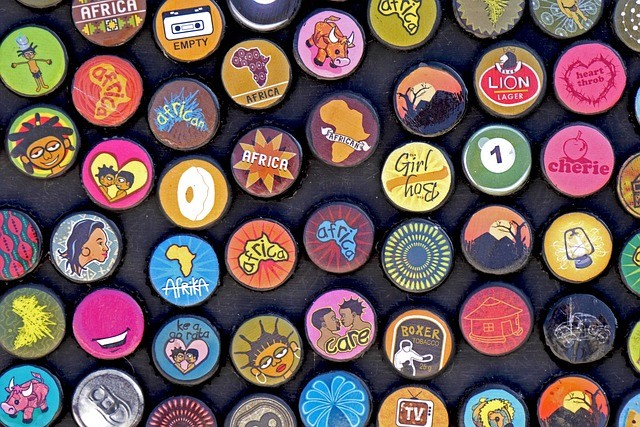 Art Alley
Art Alley is the place to meet talented artists and purchase original fan art, commissioned sketches, original comics and doujinshi. Here you'll find local and regional talent as well as an expansive range of anime themed original artwork and crafts.
Artists are allowed to sell original artwork, print art, commissioned drawings and independently produced small merchandise like t-shirts, posters and pins. This is an excellent chance for you to gain recognition and build a following of fans.
Artists in the Artist Alley must adhere to certain rules in order to have a successful experience. These include providing accurate information, keeping a seller's permit available at your table, and not infringing upon others' space.
Artist Alley does not allow copyrighted or trademarked logos and emblems to be sold. Items using these logos without incorporating any artwork must be removed from the artist's table for removal.
Adult-themed art is allowed, but must be displayed discreetly and not visible to general attendees. Furthermore, Anime Matsuri staff has the authority to ask artists to remove any material which might compromise other attendees' safety or privacy.
Becoming a successful artist in the Anime Boston Artist Alley requires adhering to all rules set out for you. Failure to abide by these requirements could result in dismissal from the convention.
Additionally, you must guarantee that all members of your artist group meet these requirements. If one fails to do so, all members of the group will be disqualified from Artist Alley consideration.
Socializing
Anime conventions offer an ideal platform to connect with fellow fans. They offer a safe haven to socialize and attend events that may not be possible elsewhere, such as concerts, dances, contests, autograph sessions and more. Furthermore, these gatherings usually host panels or workshops that focus on anime-related topics.
Many of these events are free to attend and provide plenty of chances for networking with other attendees. The convention usually publishes a schedule one month to two weeks prior, allowing you to plan what you want to see and when. Doing this helps maximize your time at the con and ensures you don't miss any great chances to socialize with other fans.
Sometimes it can be intimidating to talk to strangers, particularly if you're shy. To make the con more enjoyable for everyone involved, encourage your otaku friends to join you and provide moral support throughout. Alternatively, take initiative and strike up conversations that lead to friendships with new acquaintances.